Sending Specimens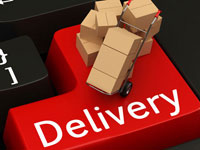 Sending specimens to our labs is a very easy process.
CEM cultures: 3 culture swabs (Aimes media in charcoal) from 3 sites at 3 time points. Cultures must be plated no more than 48 hours after they are obtained.
EIA blood: Requires 1ml of clear serum
Histopathology specimens: Tissue in 10% buffered formalin

Fecals: Requires about 5 grams of fresh feces transported in our (free) fecal container or in a zip-lock baggie.
All specimens must be accompanied with a completely filled in form.
Drop-offs and pick-ups are located at our postal address. There is someone always there Monday through Friday from 9:00 AM to 4:00 PM. For after hours, week-end or holiday drop-offs or pick-ups, it's best to call ahead to schedule it. Please call (508) 450-2864 if no one answers the door.
Mailing Address to send specimens:
New England Horse Labs
7 Lenora Street
Worcester, MA 01607
(508) 757-9100
What We Offer:
Daily Specimen pick-up*
Pre-Paid, pre-labeled, UPS 
shipping boxes
Specimen drop-off box
On-line results available
minutes after the test is 
completed
Batch results Faxed daily
Certificates mailed daily
Testing while you wait (please call ahead of time)
We file the state copy for you
*Specimen pick-up offered in certain areas and/or seasons. Contact us for more information.
News: