Diagnostic Histopathology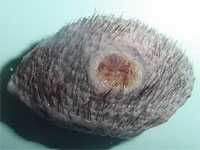 New England Horse Labs offers histopathology and cytology services to all of our customers. We provide a full menu of histopathological techniques, veterinary services and clinical services.
We provide:
- Free Supplies
- Pre-addressed, postage-paid envelopes
-24 hour turn-around
Histology Services:
Here are just some of the services we provide at our labs. For a more complete list as well as pricing, please visit our other site, Mass Histology Services, Inc.
Cytology
Cell blocks
Decalcification
Frozen sections
Custom staining
Tissue trimming
Paraffin sectioning

Quality tissue sectioning
Necropsy tissue sectioning
Diagnostic veterinary services
Routine staining
Immunohistochemical staining
What We Offer:
Daily Specimen pick-up*
Pre-Paid, pre-labeled, UPS 
shipping boxes
Specimen drop-off box
On-line results available
minutes after the test is 
completed
Batch results Faxed daily
Certificates mailed daily
Testing while you wait (please call ahead of time)
We file the state copy for you
*Specimen pick-up offered in certain areas and/or seasons. Contact us for more information.
News: